Accreditations & Memberships
OxCAM Engineering Arc:
We are founding members of OxCAM Engineering Arc, a collaborative partnership that results in the aggregation of complementary skills and resources between three engineering companies. OxCAM Engineering Arc partners offer a wide range of multidisciplinary engineering expertise. Our collaboration makes us stronger, and able to deliver highly cost-effective solutions for clients while maintaining our independence and objective contribution to the success of each project.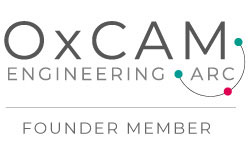 Oxfordshire Greentech:
We are associate founders of Oxfordshire Greentech, a business network supporting the growth of the low-carbon sector in Oxfordshire, United Kingdom. The organisation brings businesses together to encourage innovation, collaboration, and knowledge transfer with the objective of facilitating the transition towards a sustainable, low-carbon future in Oxfordshire and the world.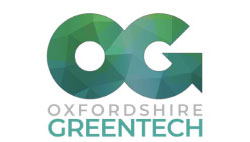 Silverstone Technology Cluster:
Sabe Technology is a member of the Silverstone Technology Cluster (STC), a network of businesses specialising in advanced engineering, electronics, and software. The cluster includes businesses located around Silverstone and spanning as far as Birmingham, Oxford, Cambridge, and Luton. The STC exists to help businesses in the areas of promotion, support, and thought leadership.